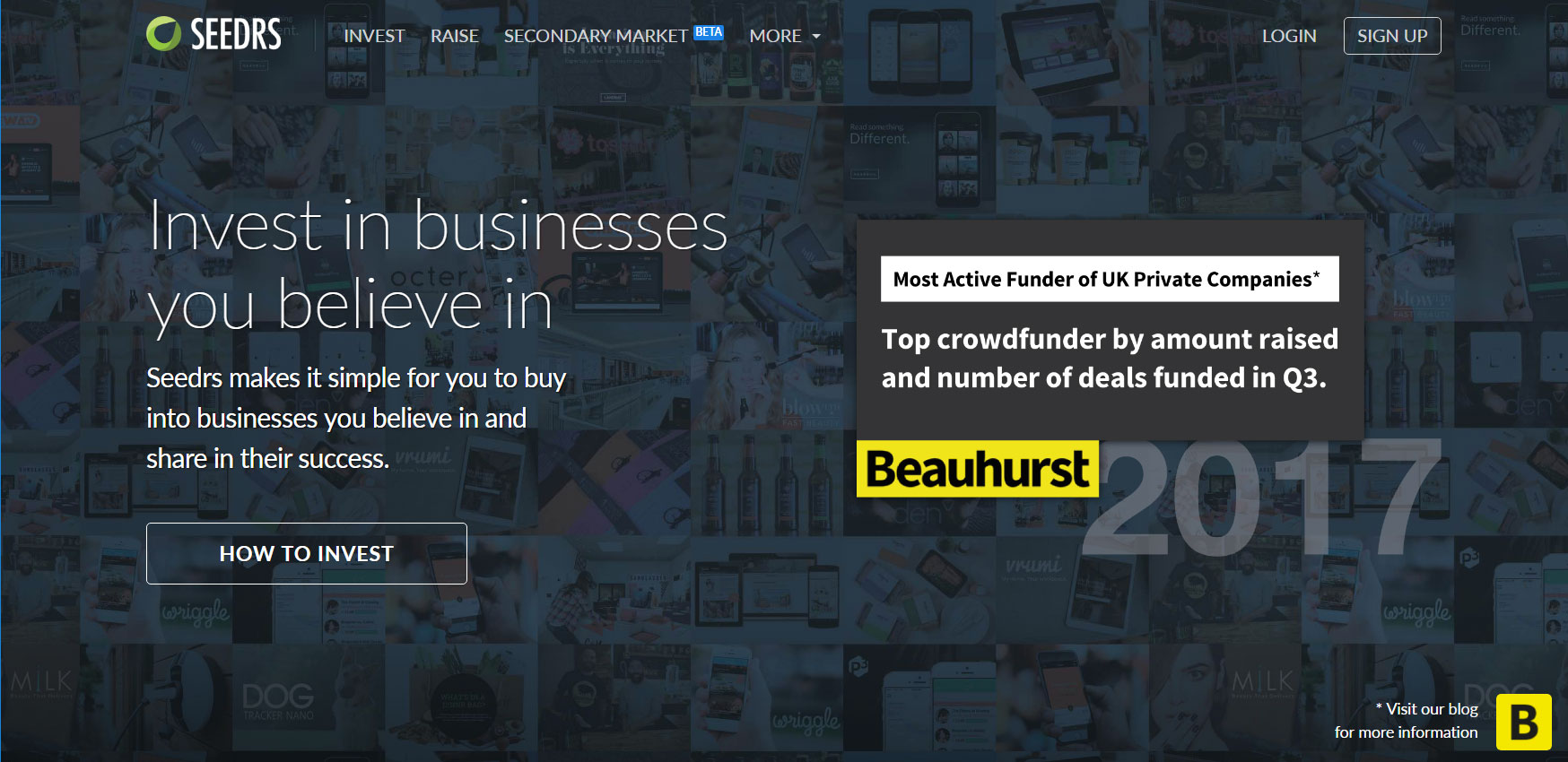 Seedrs Investment Platform
(London, 24 November 2017) 111 has closed off its investment into the UK's leading early stage funding platform, Seedrs, which is currently the top crowdfunding platform in the UK. Seedrs enables all types of investors to invest in businesses that they believe in while sharing in their success. For entrepreneurs, Seedrs is an ideal platform of early-stage growth-focused businesses to raise capital through a simple and highly professional online process that protects and empowers investors while helping businesses grow and generate returns. 111 has been following and using Seedrs for over a year to assess its potential and we believe that Seedrs is indeed equity crowdfunding done properly.
As part of our investment, 111 General Partner Angelo Dalli will be joining Seedrs' world-class advisory team. We believe that this will strengthen our value proposition to 111's own investment raising and matching process while providing better exposure to the hundreds of companies that are currently using Seedrs in various sectors such as fintech, intelligent transportation to consumer products and services. Entrepreneurs using Seedrs also have access to the Alumni Club, with over 40 best-in-class partners offering special discounts and packages to help make member companies a success.
With offices in London, New York, Berlin, Amsterdam and Lisbon, Seedrs is rapidly looking to expand into Europe and become the preferred choice for early-stage entrepreneurs who want to go down the crowdfunding route. New exciting innovations, such as an automated Secondary Market, also allow investors to gain a bit more of liquidity, while having the peace of mind of having all the transactions handled via a professional platform fully licensed by the UK Financial Services Authority.
More info: