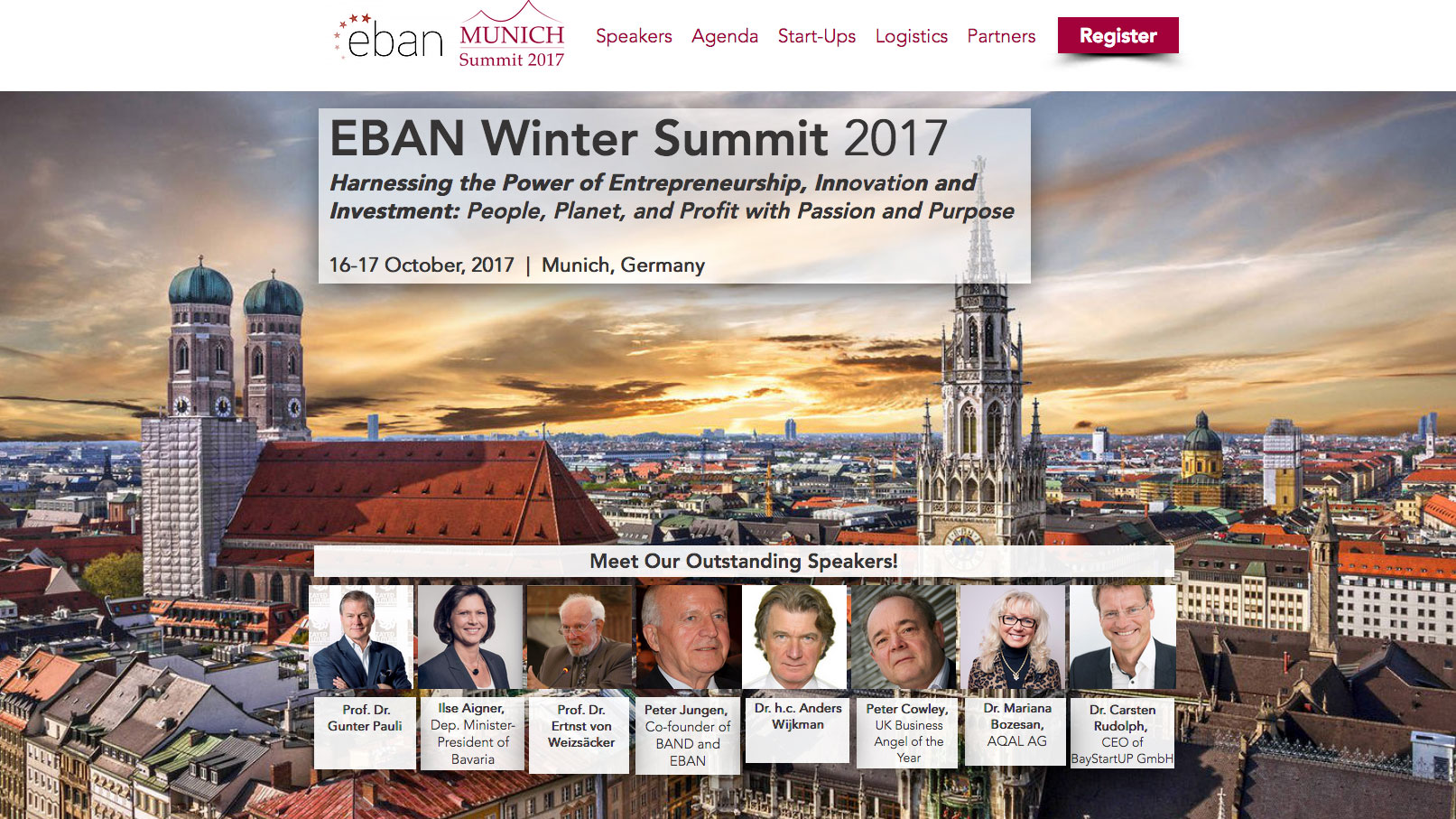 (Munich, 16 October 2017) 111 is participating in the European Business Angel Network EBAN Winter Summit 2017, one of Europe's largest and most influential Business Angel events worldwide.
The EBAN Winter summit discussed the progress of trending investment areas for business angels, and the latest innovations across investment sectors, topics and asset classes. 111's interest in Fintech and High Technology areas make our participation highly relevant together with the benefits of networking in the friendly Bavarian atmosphere in Munich with the summit itself held at the magnificent Nymphenburg Palace. EBAN allows us to harness the influence of capital markets, family offices, crowd-funding, venture capital, and private equity together with the global business angel community.
111's General Partner, Angelo Dalli commented that "the EBAN winter summit represented a unique opportunity to catch up with some of Europe's leading early-stage investors and super-angels. The workshops on cryptocurrency and FinTech have proven to be particularly interesting and informative. We have been increasingly active in EBAN over the last five years, and my recent presentation on the Art of the Exit has been well received by the community and we look forward to enhancing our profile as 111 Ventures."
The summit also has its own pitch event, presenting a number of promising startups and early-stage companies from around Europe. EBAN is the pan-European representative for early stage investors, with over 150 member organizations in more than 50 countries. Business angel investing is quite active in Europe, with an estimated total investment of over 7.5 billion Euros per year, playing a vital role in Europe's future, notably in the funding of Small and Medium Enterprises.